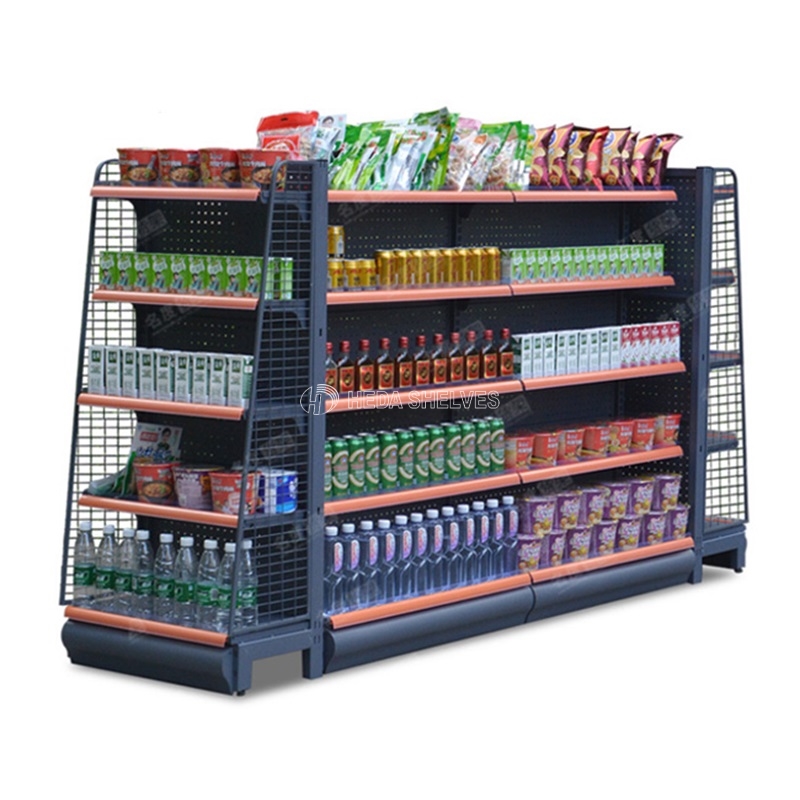 Convenience Store Shelving is aimed for small and medium-sized goods and can display the value of goods.
The shelves are light and easy to disassemble. Convenience Store Shelving is generally used in CVS or small and medium-sized shops, such as 7-11, Family-Mart, Simple-Mart, Lawson Store, etc.
It can also change the color of the main body for different style attributes, which is convenient for management and color contrast.
FEATURES
The thin laminate is beautiful and the average load per layer is 40-60kg.
A variety of combinations and accessories for all types of small stores.
Convenience Store Shelving mainly uses the height of 1450mm, 1950mm to place the central market as a main sales area.
The depth of the base are 300 and 350mm, and the height of the wall is 1850mm. If you need to place heavy food, beverages, cans, you must install the front pillar. And fixed at the top of the shelf, it is more secure and firm.
Applicable to the following types of stores
Convenience store
Pharmacy/Beauty shop
Fashion store
Other light type merchandise stores
If you can't find the right shelf in the website, we will also customize and manufacture the shelves for you.
Please feel free to contact us for assistance. we will reply you as soon as possible.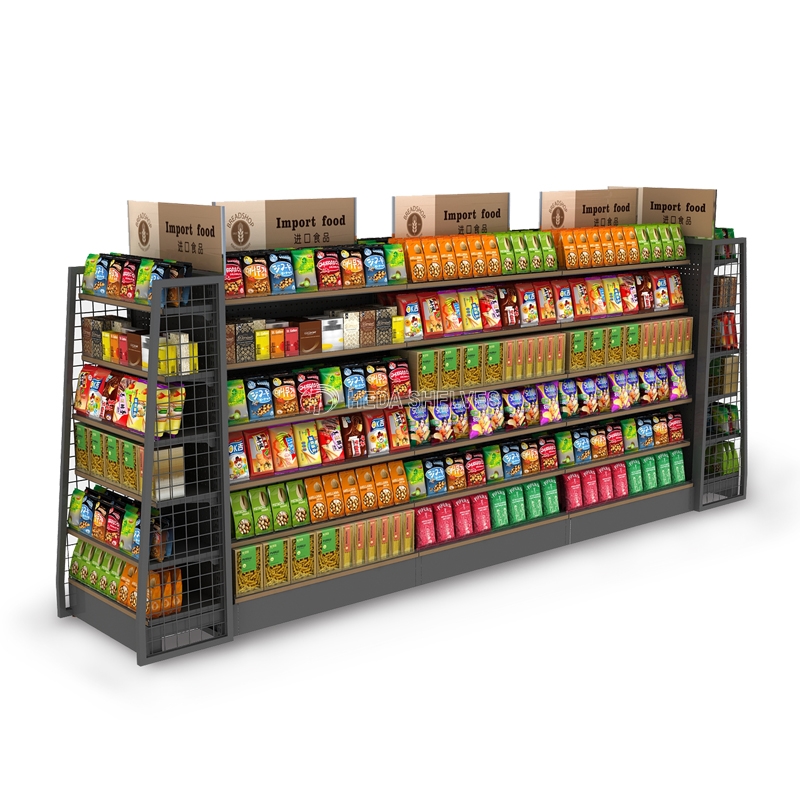 ABOUT HEDA SHELVES
We have gained great credit from our foreign customers. We serve clients with the consistent principle of "the Best Quality, Durable Structure, Perfect Design,Punctual delivery and Customer Satisfaction". Scientific designs, delicate workmanship, reasonable prices and the best services make our corporate image perfect. Our development relies on your active participation and we will make every effort for further growth. For your support, we will move forward and further be the perfect shelf manufacturer and your best business partner!
Guangzhou HEDA Shelves Co., Ltd., established in 2011, is a professional company specializing in designing, manufacturing, selling and installing all types of displays and storage shelves, supermarket equipments. HEDA Shelves Co., Ltd. located in Pazhou - the Exhibition Base of Chinese Import and Export Fair Complex. We participates in many exhibitions every year, such as Canton Fair, TILOG - LOGISTIX 2018, etc. We have made various fashionable and shelves for different well-known brand customers. Our products are very popular in Southeast Asia, Japan, America, Canada, Australia and Europe. Our factory is about 12000 square meters and has various machine equipments, such as punching machine, pressing machine, bending machine, welding machine and so on. Our products include the following series: warehouse storage shelves (light-duty shelves, medium-size shelves, heavy-duty shelves, warehouse racks and storage pallets), supermarket shelves (light-duty gondolas, heavy-duty gondolas, promotion carts, shopping trolleys, shopping baskets and checkout counters), tool display racks and more. All the products can be customized.