Mezzanine
The mezzanine is a removable platform that can be used to optimize spaces in industries, in warehouses and warehouses. They increase the useful height of a space, as they can be divided into two or more levels. Ideal for storing materials or increasing work environments with a safe structure, the mezzanines produced by Heda shelves are made in profiles of different sections in structural steel, dimensioned according to the dimensional characteristics and respective loads, based on the current standards and criteria of good practices that facilitate their use and increase their safety.
In addition to several flooring alternatives such as: Metallic, Floor, Wood or Stell Deck, other elements complement the Mezzanine of the Eagle Systems such as Guardrails, Stairs, Gates, etc., developed and built within the criteria of structural and safety standards.
Product characteristics:
Features
Increase the height of storage and space utilization;
Manual access for various cargos adaptively;
Divided by 2-3 floors as usual which can carry 300-1000kg/㎡;
The cargos on the first floor of mezzanine are heaviest and each beam can carry 500kg in common, combined with hand cart or manual hydraulic trolley. The cargos on the second and third floor are generally 300 kg for each beam and combined with hand cart;
Transport machine: Lift platform, hoister, conveyor or forklift;
Additional facilities in cargo passage: Foolproof, electric lighting, fireproofing or the others;
Easy-installation: Professional installation instruction attached, and Jracking has professional installation team.
Low cost and accesses the variety of cargos conveniently.
Custom-designed styles and layouts match your specific area, height, load capacity, use and color requirements.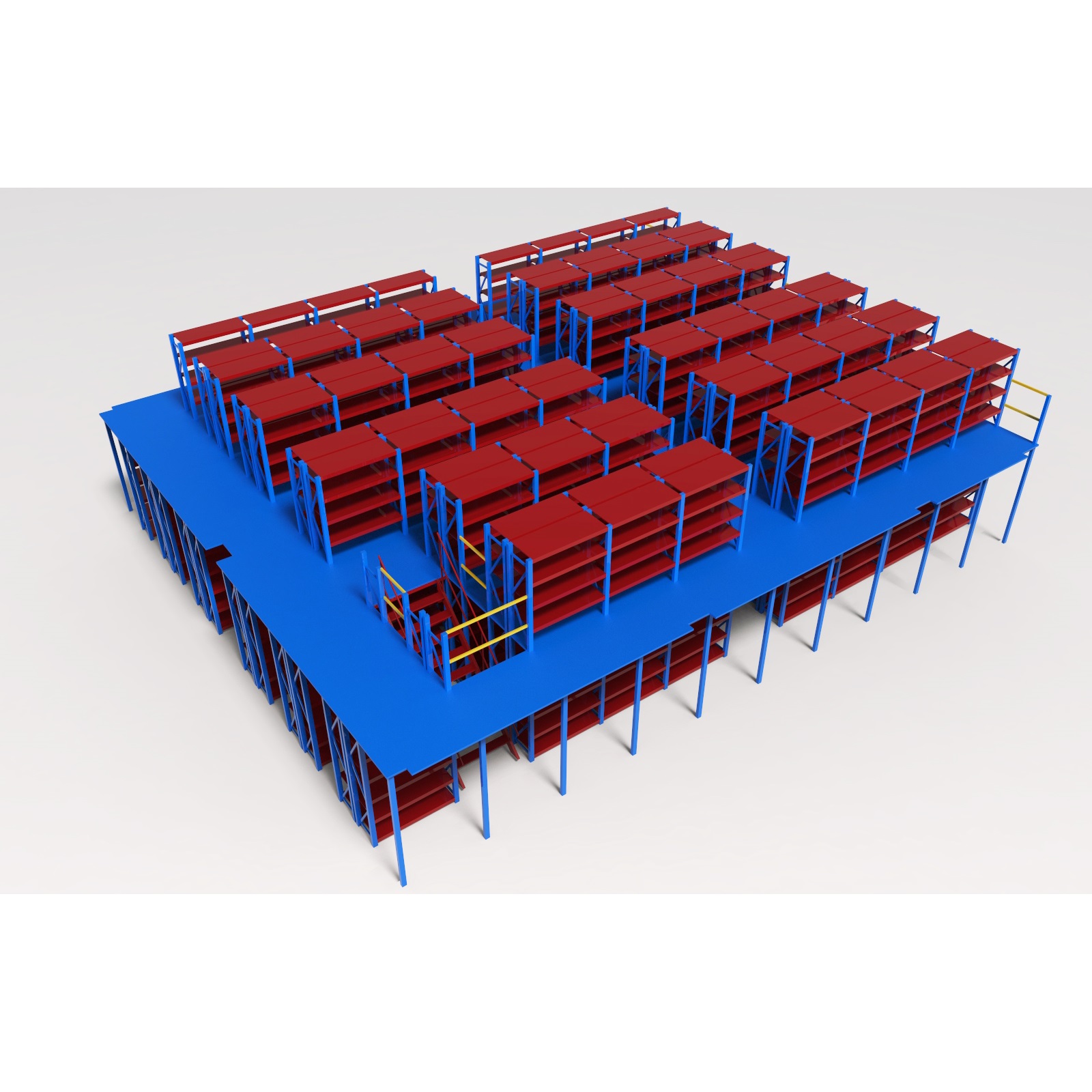 Projects