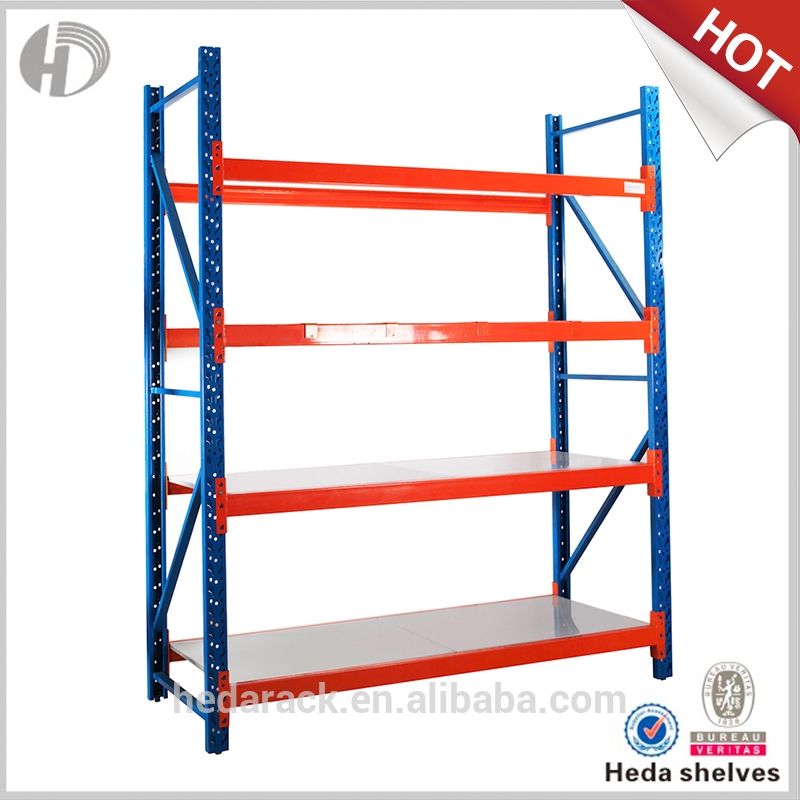 The Longspan Shelving picking system is the ideal solution for manually storing small to medium-sized non-palletised products.
Although Longspan Shelving is a manually loaded system, it utilises the full height of the facility, with higher levels accessed using mechanical means (S/R cranes or order-picking trucks) or through walkways located inside the shelving system.
Distribution of electrical supplies
Supermarkets, Cash & Carry
Chemists warehouse
Merchandising
Industrial and hardware supplies
Spare parts, automotive parts, paints, etc.
General Longspan Shelving applications:

Light Duty Shelving is ideally suited for items which are light / medium in weight and voluminous in nature. X span finds various applications in Auto, Apparel, Engineering sectors.
It is consisted of frames, beams and panel. The 60 Long span shelving can be decked with particle board, wire decking, Zinc steel panel, rolling metal decking to make them ideal for many different environments. Long-span shelving are especially suitable for the hand loaded storage of bulky items. Comparing with 55 longspan shelving, as panels are put on the beams and with the same length and width, the loading capacity will be larger. It's from 300kg to 800kg per level.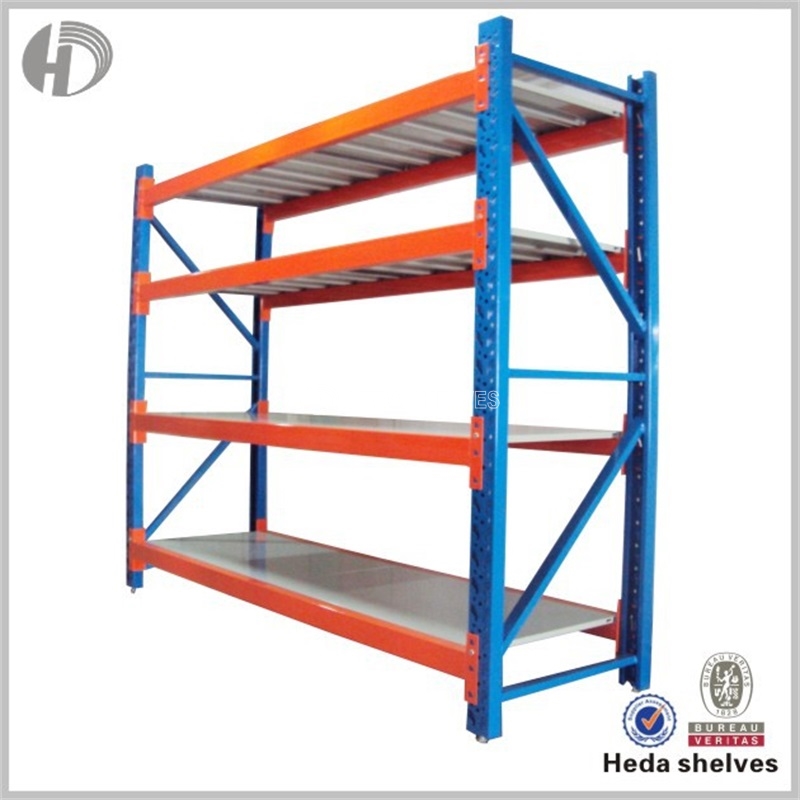 ABOUT HEDA SHELVES
We have gained great credit from our foreign customers. We serve clients with the consistent principle of "the Best Quality, Durable Structure, Perfect Design,Punctual delivery and Customer Satisfaction". Scientific designs, delicate workmanship, reasonable prices and the best services make our corporate image perfect. Our development relies on your active participation and we will make every effort for further growth. For your support, we will move forward and further be the perfect shelf manufacturer and your best business partner!
Guangzhou HEDA Shelves Co., Ltd., established in 2011, is a professional company specializing in designing, manufacturing, selling and installing all types of displays and storage shelves, supermarket equipments. HEDA Shelves Co., Ltd. located in Pazhou - the Exhibition Base of Chinese Import and Export Fair Complex. We participates in many exhibitions every year, such as Canton Fair, TILOG - LOGISTIX 2018, etc. We have made various fashionable and shelves for different well-known brand customers. Our products are very popular in Southeast Asia, Japan, America, Canada, Australia and Europe. Our factory is about 12000 square meters and has various machine equipments, such as punching machine, pressing machine, bending machine, welding machine and so on. Our products include the following series: warehouse storage shelves (light-duty shelves, medium-size shelves, heavy-duty shelves, warehouse racks and storage pallets), supermarket shelves (light-duty gondolas, heavy-duty gondolas, promotion carts, shopping trolleys, shopping baskets and checkout counters), tool display racks and more. All the products can be customized.