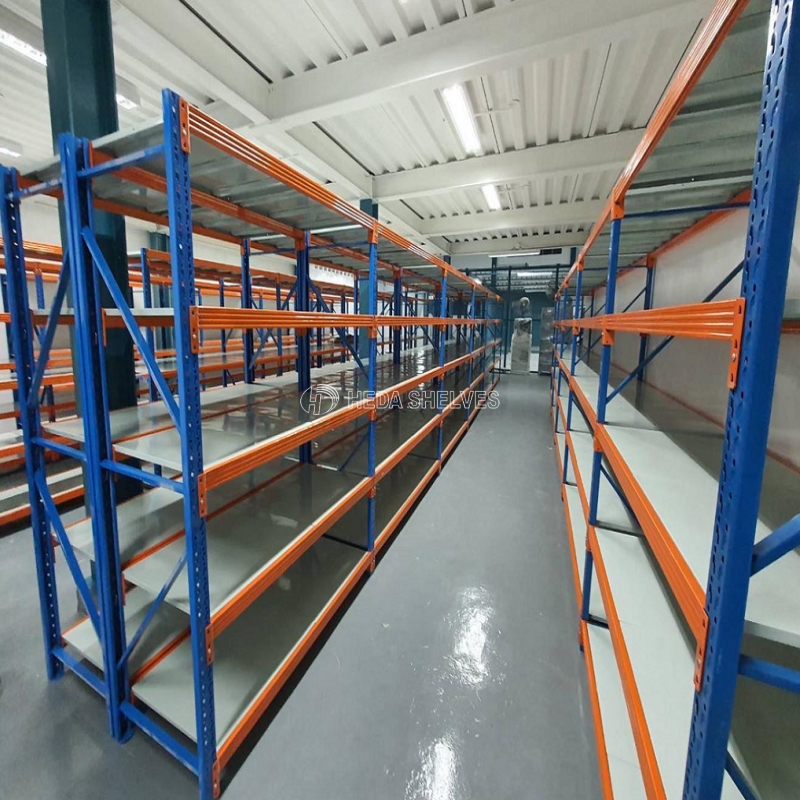 Longspan Shelving is a versatile racking that adapts to any type of unit load and facilitates direct and immediate access to stored SKUs.
Its easy assembly and the option to incorporate accessories, such as platforms, make it possible for this racking to increase in height without compromising performance. The design, manufacture and assembly can be customized to suit client requirements and their professional sector.
The Longspan Shelving is a selective system, enabling all unit loads and SKUs stored to be immediately accessed.
Longspan Shelving has a basic structure made up of panels and frames:
Length 2000mm Height 2000mm Depth 600mm
Load Rating 1000kgs (250kgs per level)
10 YEAR WARRANTY
Starter Bay complete kit includes:
2 x pre-assembled end frames
4 x Complete Steel Shelf Levels
Long-span racking for storage and picking of non-palletised products
Long-span storage provides an ideal solution for the storage and picking of non-palletised products and is available with two distinct options: galvanised steel panel decks and chipboard decks.
SALIENT FEATURES OF LIGHT DUTY SHELVING:

Loading levels can be provided at a pitch of 60 mm there by levels can be customised based on height of the SKU being stored.

Unique design makes it possible to offer decking level with the following options:

Steel decking

Wooden decking

Mesh decking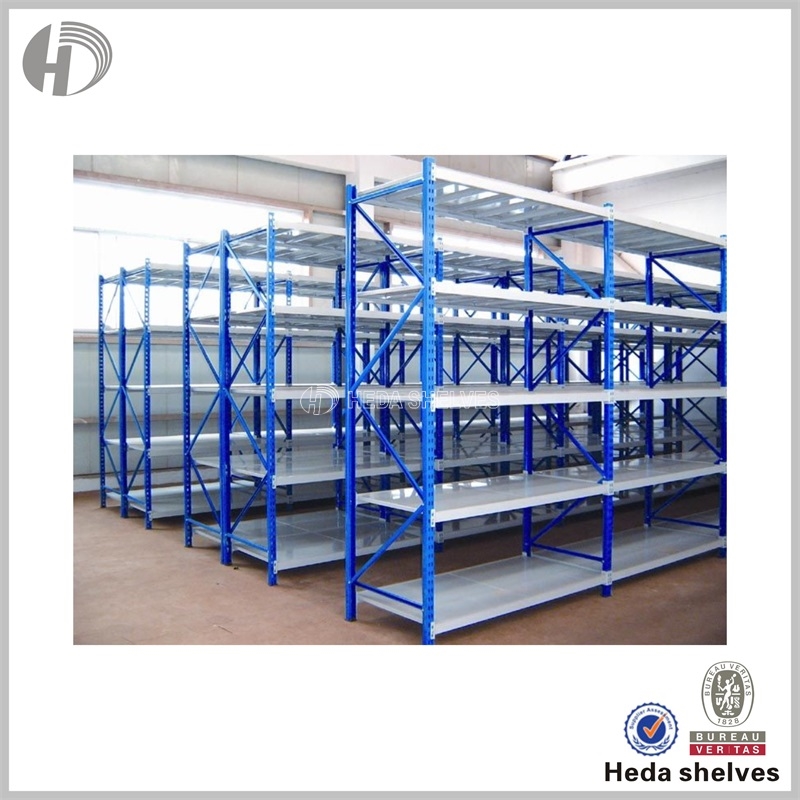 ABOUT HEDA SHELVES
We have gained great credit from our foreign customers. We serve clients with the consistent principle of "the Best Quality, Durable Structure, Perfect Design,Punctual delivery and Customer Satisfaction". Scientific designs, delicate workmanship, reasonable prices and the best services make our corporate image perfect. Our development relies on your active participation and we will make every effort for further growth. For your support, we will move forward and further be the perfect shelf manufacturer and your best business partner!
Guangzhou HEDA Shelves Co., Ltd., established in 2011, is a professional company specializing in designing, manufacturing, selling and installing all types of displays and storage shelves, supermarket equipments. HEDA Shelves Co., Ltd. located in Pazhou - the Exhibition Base of Chinese Import and Export Fair Complex. We participates in many exhibitions every year, such as Canton Fair, TILOG - LOGISTIX 2018, etc. We have made various fashionable and shelves for different well-known brand customers. Our products are very popular in Southeast Asia, Japan, America, Canada, Australia and Europe. Our factory is about 12000 square meters and has various machine equipments, such as punching machine, pressing machine, bending machine, welding machine and so on. Our products include the following series: warehouse storage shelves (light-duty shelves, medium-size shelves, heavy-duty shelves, warehouse racks and storage pallets), supermarket shelves (light-duty gondolas, heavy-duty gondolas, promotion carts, shopping trolleys, shopping baskets and checkout counters), tool display racks and more. All the products can be customized.