Shuttle Racking System

The shuttle racking system is a high-density storage system composed of shelves, pallets and forklifts. This high-efficiency storage method is designed to improve the utilization of warehouse space and bring new storage options to customers.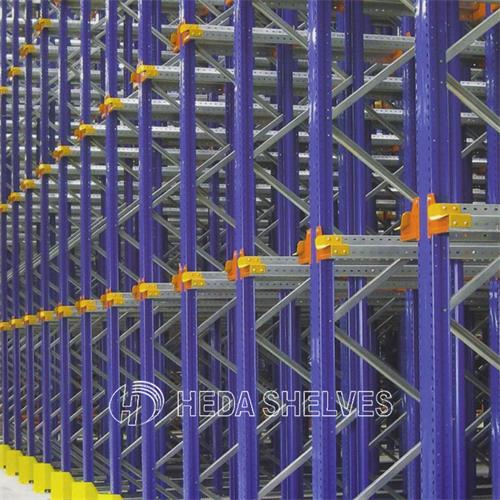 Features of shuttle shelves:

1. Not only high-density storage, but also high utilization of the warehouse.
2. High working efficiency, greatly reducing the waiting time.
3. The operation mode is flexible, and the access mode of goods can be FIFO, FIFO or FIFO.
4. High safety factor, reduce the collision between shelves and forklifts, improve safety productivity.
5. Shelves have relatively low lighting requirements, with less overall investment compared with other types of shelves.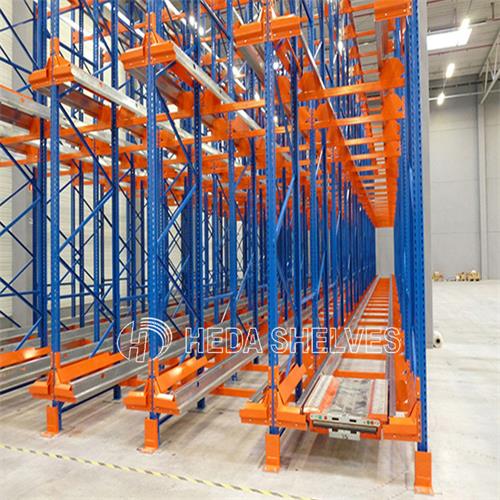 Application of shuttle shelves:

More and less samples: food, beverage, chemical industry and other single varieties of large batch, relatively single item industry.
Cold storage operation: reduce low temperature operation time, improve work efficiency and safety.
Deadline management: Warehouse with strict requirements for batch items and need FIFO operation management.
Increase storage capacity: a warehouse with limited storage space that needs to maximize the use of space.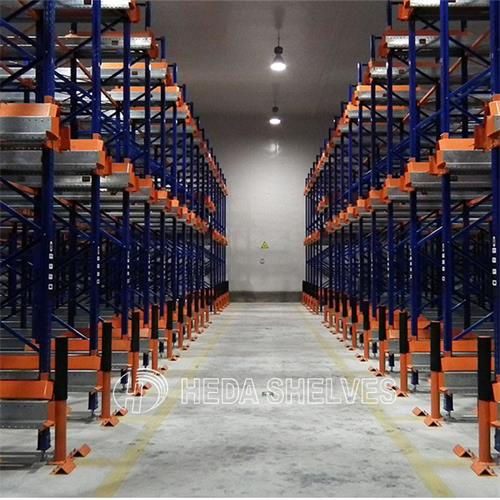 ABOUT HEDA
Guangzhou Heda Shelves Co.,Ltd ,located in Pazhou - the Exhibition based of Chinese Import & Export Fair Complex, is a professional company specializing in designing, manufacturing, selling and installing all types of display and storage shelves. We can ensure you the first-class service, management and products.
Our factory, advanced facilities and professional workmanship ensure our further improvement. We have made various fashionable and high-end shelves for different well-know brand customers. Our products are very popular in Southeast Asia, Australia, Europe, America and Canada. We have gained great credit from our foreign customers.
Welcome to our showroom anytime in Pazho,Guangzhou.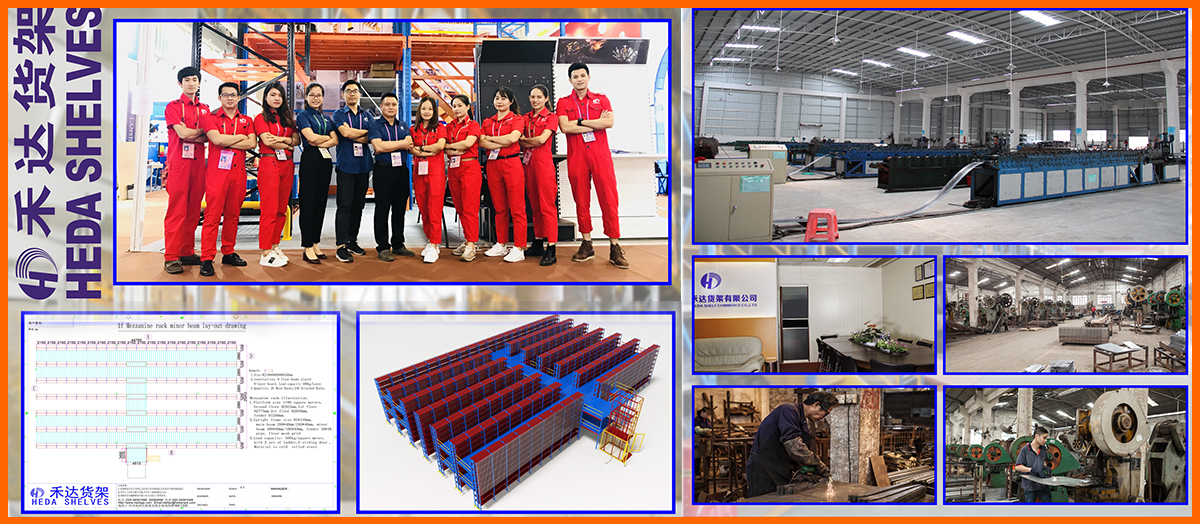 WHY CHOOSE US?
Our sales group is an energetic team full of vision, youth and vitality. Our passion, absorption and diligence have gained sincere trust and good reputation from customers all over the world. Also we have cooperated with many famous companies like Wal-Mart and Jusco. With our professional design team and creative ideas , we can make and design all shelves according to our client's requirements.

Customization is warmly welcomed!