Perfect racking solution for bulky storage goods
Cantilever racks are highly load-bearing storage systems intended for storage of long and/or bulky storage materials. Such goods include, for example timber, wooden boards, metal sheets, sections, beams or steel elements, building materials but also scrap cars and all kinds of heavy loads.
Cantilever racking by HEDA is distinguished from standard racks using solid steel sections for all load-bearing elements. Thanks to this slim construction of our racks a high storage capacity can be achieved across a small floor space.
All cantilever racks are produced individually according to customer requirements; they are equipped with a high-quality powder coat or hot-dip galvanised for outdoor storage. HEDA cantilever racks are available in different variants ranging from small racks for light loads to complete rack clad buildings, where the rack uprights simultaneously function as the load bearing structure for the roof and walls. Versatile accessories, such as beams for continuous storage surfaces without cumbersome intermediate supports or inclined arms for storage and retrieval using cranes are part of the company' standard services. Additional services, such as racking assembly, statics calculations or preparation of drawings complete the range of services.


HEDA cantilever racking – your benefits
Racking uprights and cantilever arms made of solid, hot-rolled IPE steel sections
Clipped-in, height-adjustable arms
High-quality powder coating
In outdoor applications also incl. roof, back wall and rain gutter
Hot-dip galvanised design for outdoor storage
HEDA Cantilever Racking offers a cost-effective and safe solution for storing various types of long and heavy products. An open-fronted system allows storing infinite and varying length items.
our Cantilever Rack System uprights and bases are constructed from hot-rolled structural steel sections, which make them very robust and able to withstand the rigours of the most arduous industrial environments.
FEATURES:
Arms lengths and capacities to suit your requirements
Rack heights up to 10m to carry up to 30 tonnes
Various arm section material profiles
Vertically adjustable arms on a standard pitch of 150mm (others available on request)
Painted any colour, or hot-dipped galvanised finish for external applications

OPTIONS:
Single or double sided
Canopies for external storage
Rack Clad Buildings
Removable retaining pins or welded end stops
Arm end ties (left to right supports)
Tyre guards
Steel or timber decks
Head guards
Plastic arm protection to protect the product from corrosion or damage.
DESIGN:
All products comply with current British and CE marking standards
Minimum Safety Factor of 2.5 based on ultimate tensile strength
Arm deflection limited to 1/180th of length
Upright deflection limited to 1/120th of height or 50mm, whichever is less
Maximum allowable weld stress of 115N/mm2

IDEAL FOR STORING:
Aluminium sheet and plate
Heavy pipes or tubes
Timber packs
Scrap vehicles
Panels
Steel sections
Raw materials
Extrusion
Worktops & laminates
Concrete & sheet lintels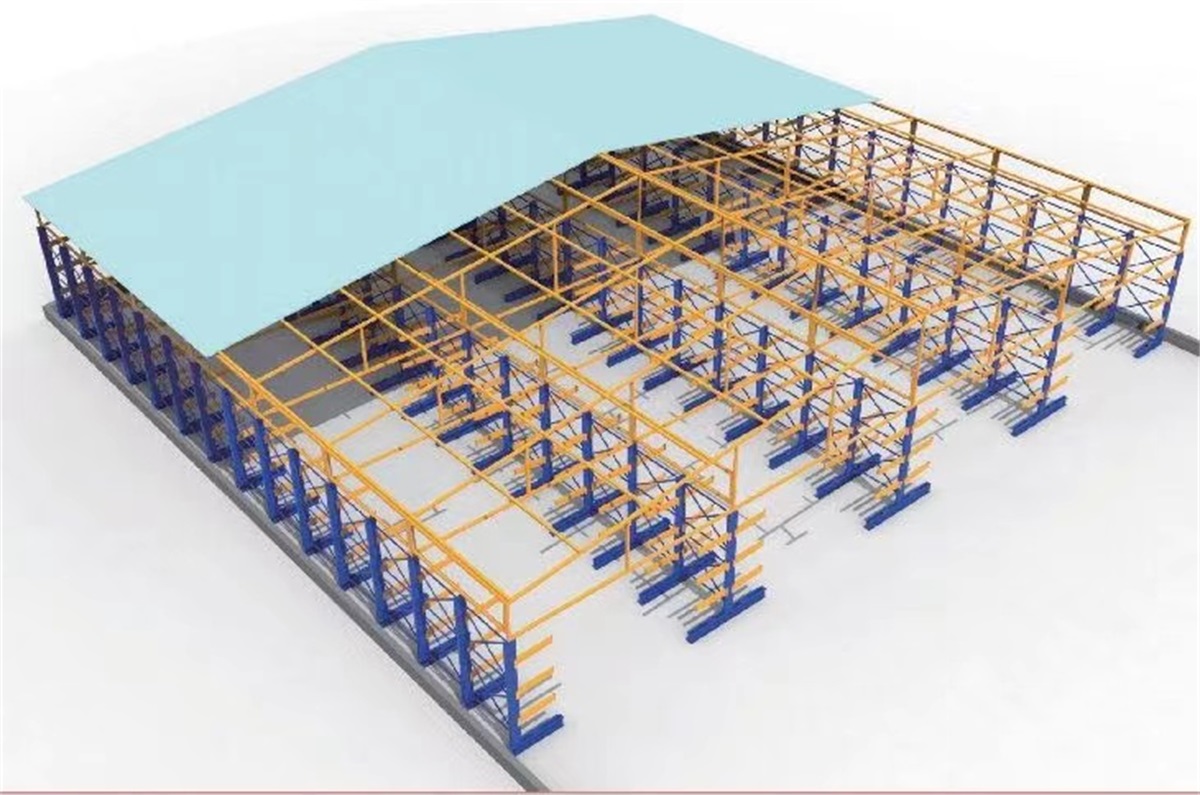 ABOUT HEDA

Guangzhou Heda Shelves Co.,Ltd ,located in Pazhou - the Exhibition based of Chinese Import & Export Fair Complex, is a professional company specializing in designing, manufacturing, selling and installing all types of display and storage shelves. We can ensure you the first-class service, management and products.
Our factory, advanced facilities and professional workmanship ensure our further improvement. We have made various fashionable and high-end shelves for different well-know brand customers. Our products are very popular in Southeast Asia, Australia, Europe, America and Canada. We have gained great credit from our foreign customers.
Welcome to our showroom anytime in Pazho,Guangzhou.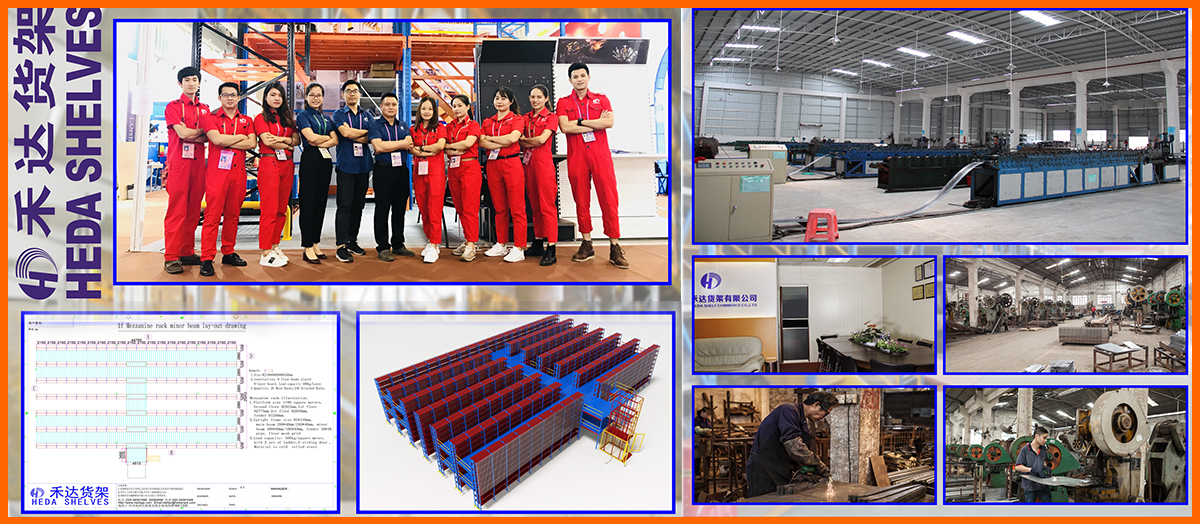 WHY CHOOSE US?
Our sales group is an energetic team full of vision, youth and vitality. Our passion, absorption and diligence have gained sincere trust and good reputation from customers all over the world. Also we have cooperated with many famous companies like Wal-Mart and Jusco. With our professional design team and creative ideas , we can make and design all shelves according to our client's requirements.
Customization is warmly welcomed!