Drive in Racking Systems

Drive in Racking Systems, fully inserted assembly structure, column for the assembled structure, leg for special one-time stamping cross leg, high strength and good rigidity, beautiful appearance, leg beam for special rolling ramp type rib type super leg beam, top beam and column between the bolt connection type structure.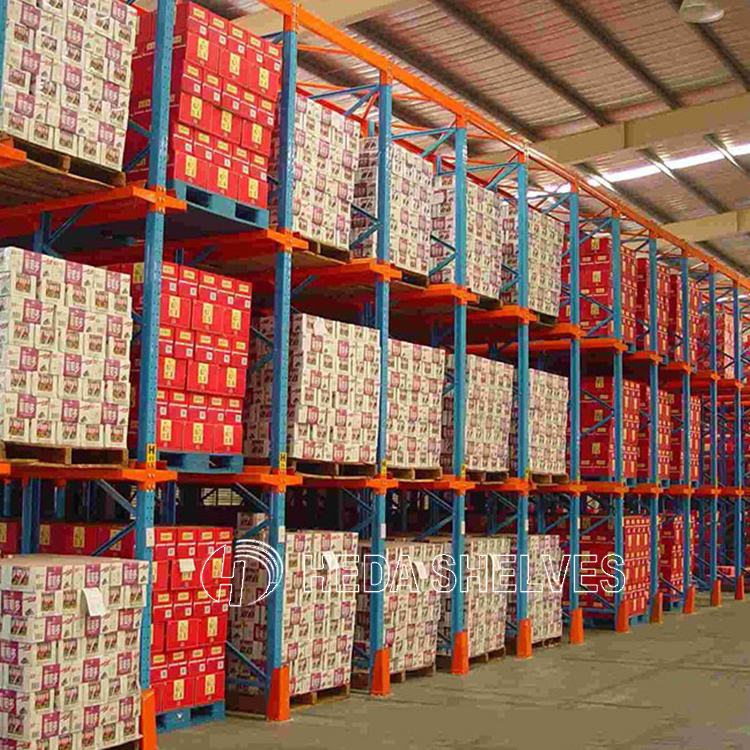 The total shelf depth of the wall area is generally best controlled within the depth of 6 pallets, and the total shelf depth of both sides of the middle area can be generally best controlled within the depth of 12 pallets, in order to improve the efficiency and reliability of forklift access.


Drive in Racking Systems dense, high space utilization rate, is almost twice the conventional pallet shelf, suitable for storing a small variety of large displacement of the same type of goods, goods can be stored from the same side out (advanced after), can also be stored from the side of the other side out (first-in, first-out), more used in dairy, beverage and other food industry, Cold storage is also more common.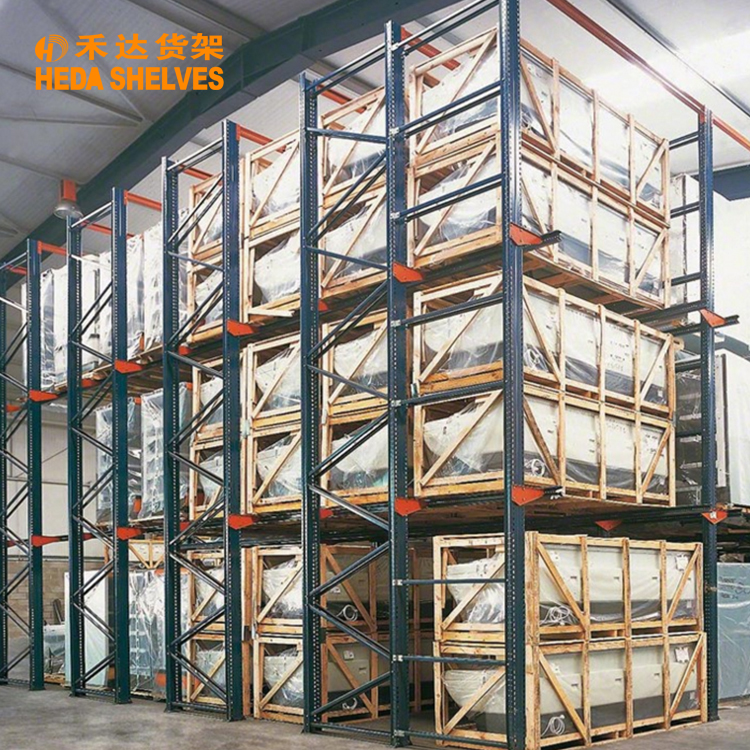 ABOUT HEDA
Guangzhou Heda Shelves Co.,Ltd ,located in Pazhou - the Exhibition based of Chinese Import & Export Fair Complex, is a professional company specializing in designing, manufacturing, selling and installing all types of display and storage shelves. We can ensure you the first-class service, management and products.
Our factory, advanced facilities and professional workmanship ensure our further improvement. We have made various fashionable and high-end shelves for different well-know brand customers. Our products are very popular in Southeast Asia, Australia, Europe, America and Canada. We have gained great credit from our foreign customers.
Welcome to our showroom anytime in Pazho,Guangzhou.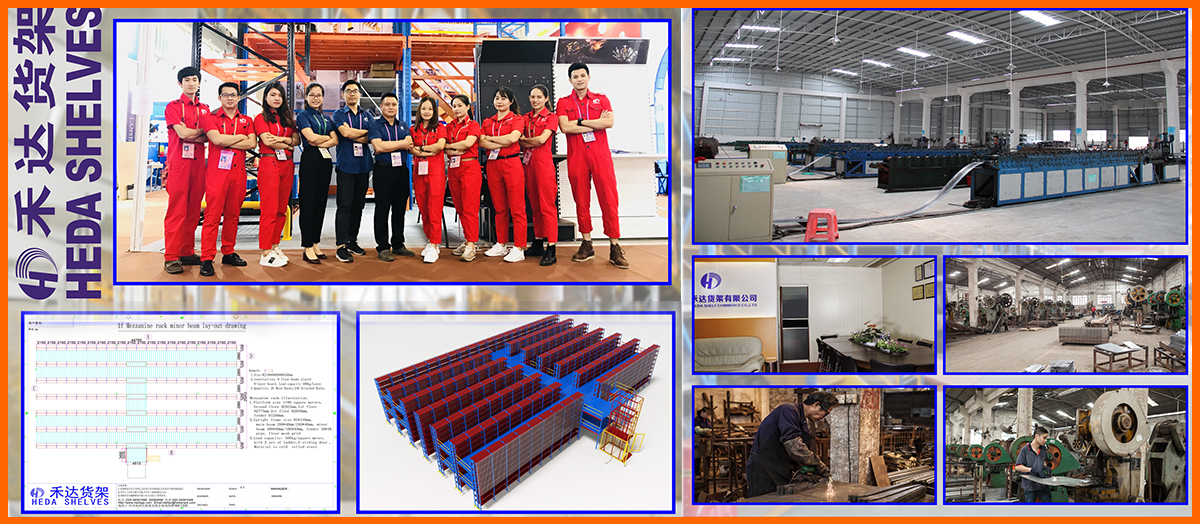 WHY CHOOSE US?
Our sales group is an energetic team full of vision, youth and vitality. Our passion, absorption and diligence have gained sincere trust and good reputation from customers all over the world. Also we have cooperated with many famous companies like Wal-Mart and Jusco. With our professional design team and creative ideas , we can make and design all shelves according to our client's requirements.

Customization is warmly welcomed!