Cantilever ARM Rack is suitable for storing pipe, steel sections, aluminum profiles, plastic steel, and other long material. The material is stored on a Cantilever beam fixed to a column. It is generally used with side forklifts and roadway stacking cranes which have the function of lateral loading and unloading of large materials. It is suitable for warehouses with small space and low height. It is widely used in mechanical processing and building materials supermarket industry.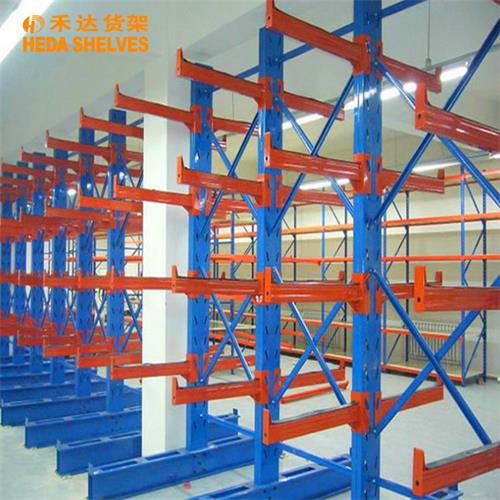 Cantilever ARM Racks typically have a height of up to 2.0 meters (or up to 6 meters if carried by a forklift), arm lengths of up to 1.2 meters and a weight of up to 1,000 kilograms per arm.

Cantilever Arm Rack is used in machinery manufacturing and building materials supermarkets. Add the shelf, especially suitable for small space, low height of the warehouse, convenient management, wide vision, utilization rate is higher than ordinary shelves.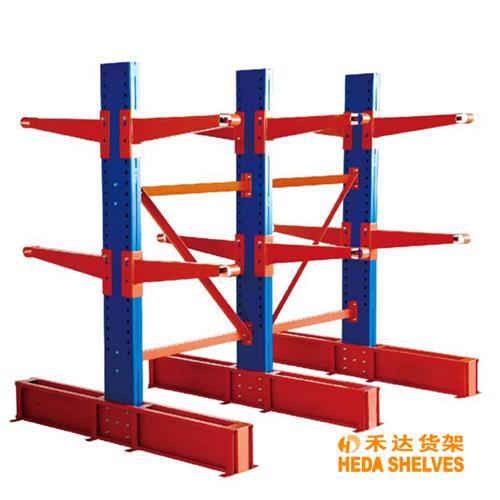 Features of Cantilever Arm Rack:
1. Arms can be one-sided or double-sided
2. Cantilever Rack is structurally stable
3. Good loading capacity
4. High space utilization
5. Cargo storage and storage shall be carried out by forklift, truck or manual operation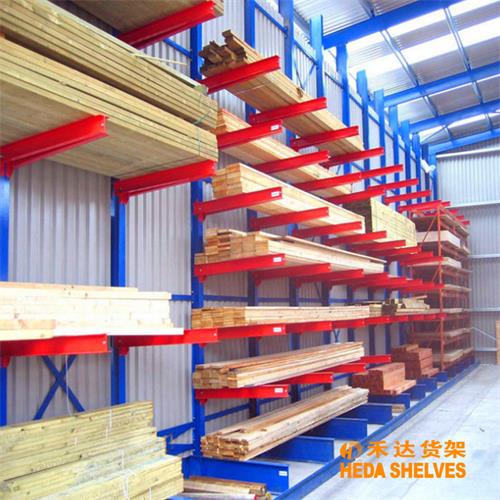 ABOUT HEDA
Guangzhou Heda Shelves Co.,Ltd ,located in Pazhou - the Exhibition based of Chinese Import & Export Fair Complex, is a professional company specializing in designing, manufacturing, selling and installing all types of display and storage shelves. We can ensure you the first-class service, management and products.
Our factory, advanced facilities and professional workmanship ensure our further improvement. We have made various fashionable and high-end shelves for different well-know brand customers. Our products are very popular in Southeast Asia, Australia, Europe, America and Canada. We have gained great credit from our foreign customers.
Welcome to our showroom anytime in Pazho,Guangzhou.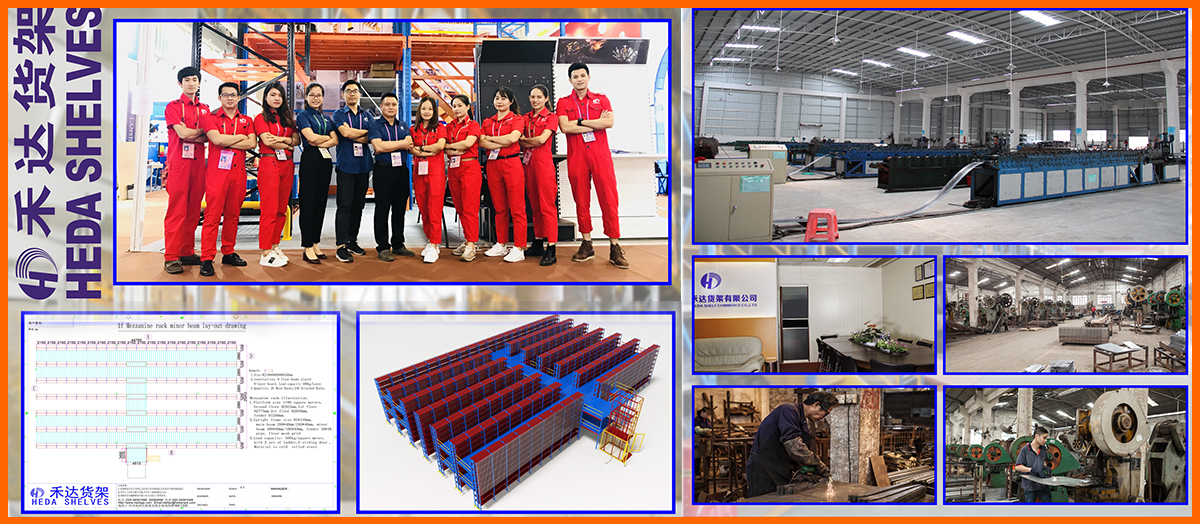 WHY CHOOSE US?
Our sales group is an energetic team full of vision, youth and vitality. Our passion, absorption and diligence have gained sincere trust and good reputation from customers all over the world. Also we have cooperated with many famous companies like Wal-Mart and Jusco. With our professional design team and creative ideas , we can make and design all shelves according to our client's requirements.

Customization is warmly welcomed!